Greetings!
My name is Sam Adams and I thank you for taking a moment to view my website.
Please take a moment to call me at 917-693-3712 and let me explain the benefits of my economical approach that uses a combination of information from clinical movement testing, that is then combined with short stretches and short manipulations to help you achieve sustainable therapy results.
Or continue to read, at your leisure, about my educational and economical approach to therapy that gives you the tools–both in the office and at your home–to help you take control of your own therapeutic progress.
My approach begins by identifying and improving your dysfunctional movement patterns with clinical movement assessments of the Functional Movement Screen or the Selective Functional Movement Assessment.
This clinical focus is an important first step to help us address, improve and sustain improvements directed at your individual areas of concern–such as your lower back, shoulders, neck and knees.
My individualized program will save you time and money by creating and prescribing your own home exercise program in my office, based on clinical movement assessments, the goals being to address pain, inflexibility, and postural improvements that reflect improve functional core patterning.
Read on to understand how my therapy guideline of using short stretches with short Rolfing manipulations gives you a conservative baseline from which to make progressive therapy gains.
There's no pain with my approach–so its all gain–
Therapy should never over treat with too much sustain pressures nor over stretch with sustained extensions as it creates unnecessary soreness, discomfort and eventual re-tightening of the body.
This is why I only use a 2 second count when applying a gentle stretch in combination with the application of a 2 second myofascial Rolfing manipulation.
Here is a question of common sense: Have you ever observed an animal such as a cat or dog hold a stretch beyond 2 seconds when they start to move? You won't see them hold a stretch for 10, 20– or a yoga count of 60 seconds, as humans force themselves to do. Animals do not and therfore we should not.
My therapy approach has just three legs: clinical movement assessments that give direction to the goals of the session, hands on manipulations of 2 second duration combined simultaneously with stretches of 2 second duration, and a home program with individually prescribed, 2 second stretches for you to continue to make frequent, conservative and progressive core patterning improvements.
Give me a call at 917-693-3712 and let me explain my approach as well as schedule you a convenient appointment.
Functional patterns support and promote functional parts.
We start your session with an initial movement test, the FMS, to identify inefficient core patterning, then begin correcting that dysfunctional patterning with a 6 week, individualized and progressive home video program that enables to you to first move well, then move often. https://youtu.be/QU-Ids73ATg
When the session begins, my working approach is to apply short, 2 second count, myofascial Rolfing massage manipulations that are simultaneously combined with short and pulsing, 2 second active stretches–first started on the massage table–and then with you standing and slowly walking as I continue to apply more short, 2 second myofascial manipulations across your segments that travel from the neck, shoulders, lower back, hips, knees and ankles.
Whether its just 1 session with a 6 week program–or 3 to 5 sessions maximum, if necessary–I never need to administer 10 sessions as other disciplines advocate because if we will address and correct dysfunctional movement patterns, you will sustain your results and build strength upon them.
My program works to give you the economical home tools, ideas and videos you need, so you can make continual–and sustainable–progress outside of my office, so you will require fewer office visits with me.
As a therapist working in my hometown of Baltimore and in NYC at the Physiotherapy clinic in SOHO
I bring 40 years experience and ongoing study in the disciplines of myofascial massage, Rolfing, sports massage, and–most importantly–the clinical importance of correcting dysfunctional movement patterns with information from both the Functional Movement Screen and the Selective Functional Movement Assessment, so therapy gains can be sustained with an appropriate and individualized exercise program.
This physical therapy-styled program can save you time and money by first using a clinical movement test, the Functional Movement Screen, https://youtu.be/QU-Ids73ATg  to help direct and sustain the goals and progress of your sessions.
During the session I will take a moment to have clients video me demonstrating a specific, 2 second standing and spiraling stretch of extension that they then can begin immediately at home to maintain, sustain and progress their therapy results.
This 2 second approach of not over-manipulating with continuous pressure– as in traditional Rolfing applications– and not over-stretching with the typical 2o second count–as in contemporary stretch classes– allows us to respectfully improve your core reactive patterning without unnecessary pain or soreness–both during the session and the following day.
This simple approach lets you find–and sustain- the important goals of an improved posture, increased flexibility, noticeable coordination with balance and pain reduction, the safe addition of strength exercises, and the elimination or reduction of pain syndromes across typical areas such as the neck, shoulders, hips, lower back, legs and feet.
Again, to reiterate, I never overstretch clients or over-manipulate with uncomfortable and sustain pressures as this will only provide temporary results with soreness, and does not offer the opportunity to improve the functional patterning where effective movement runs through an on and off cycle–and does not stay turned 'on' in a protective reaction, limiting flexibility and increasing the possibility of a pulled or strain muscle.
Remember, in addition to the office videos we shoot for you to use immediately at home, you will also receive my free video collection of my RowHouse Rehab exercises https://www.youtube.com/watch?v=GIjTessQa74&t=16s
that you can use to inspire ideas for your own routines.
My 2 second count routines can be performed anywhere and anytime–whether at home, the office or outside– so you can maintain your session gains, improve your core functional patterning– and most importantly– start to make and add strength gains that will maintain your improved posture and flexibility increases, while reducing and elimination your physical aches, stiffness and discomforts.
Thank you for your time and give me a call at your convenience at 917-693-3712, so we can talk about how the benefits and economy of a patterning program can best serve you..
Sincerely,
Sam Adams
Services Include:
Advanced and Active Myofascial Massage and Rolfing Therapy uses a novel and pain-free application of pressure that is applied for only a 2 second count, then the hands retreat and are repositioned, advancing in increments across the clients' entire structure. It starts first upon the therapy table while they simultaneously stretch, then clients are asked to stand, walk, stretch, extend and rotate while I again simultaneously apply the 2 second pressures. Standing and moving with two second stretches and manipulations take advantage of the the client's postural reflexes, thus strengthening the results of the session while simultaneously improving core reactive patterning and movement. When core movement is strengthened, therapy results are sustainable and progressive strength gains can be achieved with safety.
The Functional Movement Screening (FMS) is given before the first Rolfing session begins so as to offer clinical direction and a strategy to accomplish the general and specific client goals for the session.  The results generate a 6 week progressive home program of corrective exercises that improve and sustain core reactive functional movement.https://youtu.be/QU-Ids73ATg
The FMS can be also be administered as a separate test–without my physical therapy–and the 6 week progressive and corrective movement program can complement your therapy with another therapist, if you choose to work with them.
The Selective Functional Movement Assessment is given offer direction to the session and to progressively improve core movement balance if pain is present https://youtu.be/IfxkSfPSSDc
Sport Massage Therapy
Relaxing Massage Therapy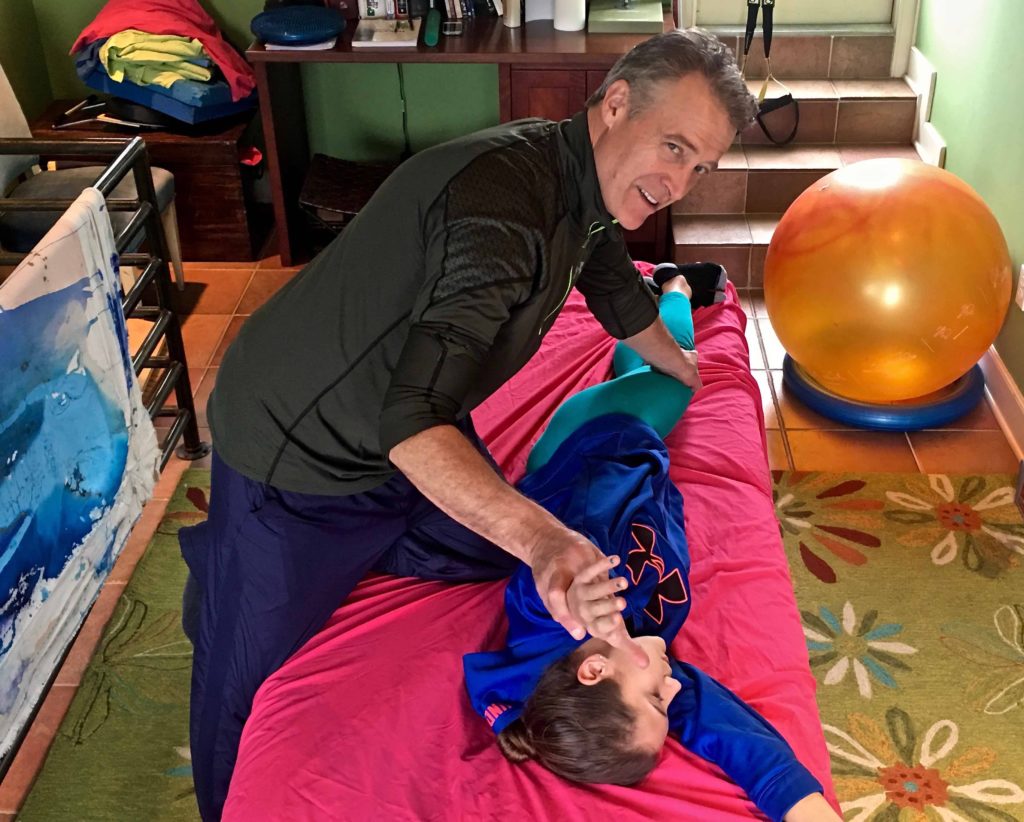 Sam Adams
Certified Advanced Rolfer
Licenced Massage Therapist
Certified FMS Practitioner
"I'd had shoulder pain for 18 months before seeing Sam. After one session there was improvement within two weeks, and within four it was gone forever. You won't find a more caring, committed or talented rolfer than Sam"
Claire Mullins
Editor in Chief, SoBo Voice Magazine
Sam Adams Rolfing Therapy with Clinical Movement Screening offers you a unique and economically effective program of hands-on myofascial Rolfing therapy that is directed by information obtained from movement assessments, then reinforced with active stretching, movement participation and custom home exercises.
The goals and strategies for each session are directed by the results of the Functional Movement Screen (FMS) and the Selective Functional Movement Assessment (SFMA). Following sessions, clients will receive a 6 week, core movement pattern corrective exercise program from the Functional Movement Screen; and home exercise movement pattern videos to help clients hold and advance therapy gains wherever they go. You'll feel more strength, mobility, flexibility, and coordination, while reducing pain, injuries and stress. With clinically directed goals and results, you will need fewer sessions – usually 3-5 – to maintain, sustain and build strength upon your therapeutic gains.
Once your therapy goals have been achieved, you can return once a month or two for just a relaxing myofascial and medical massage.
With over 40 years of experience, Sam Adams can effectively pinpoint and work to resolve physical pain, stiffness, and other balance issues. Sam Adams Rolfing is the only Rolfing and medical massage program that utilizes the renowned FMS and SFMA strategies in the Baltimore and New York area. Contact Sam via email or phone to start relieving your pain today.
Scientifically Proven Results
Reduce Pain, Straighten Posture, Move With Greater Ease, Relax & Feel Energized
Enhance Athletic Performance to achieve increased Strength with Faster Recovery
Exercise & Movement Coaching for use at home or the gym to enhance Progressive Therapy Gains
Guaranteed, Measurable Benefits using The Clinical Movement Assessments of the Functional Movement Screen and the Selective Functional Movement Assessment
Following the first Rolfing Session, clients receive a 6 week Movement Pattern Corrective Exercise Program to reinforce and sustain therapy gains from The Rolfing Session
Clients also receive personal and individualized Video Exercise Ideas that demonstrate how you can use any available areas, such as stairwells, walls, or doorways within the home, office, or gym to maintain and constantly improve Movement Patterning and Timing with improvisational 2 second pulsing and stretching Movement Routines. These employ Breath, Internal Muscular Tension, Twisting and Extension to help you to stay on top and reinforce your Therapeutic Gains.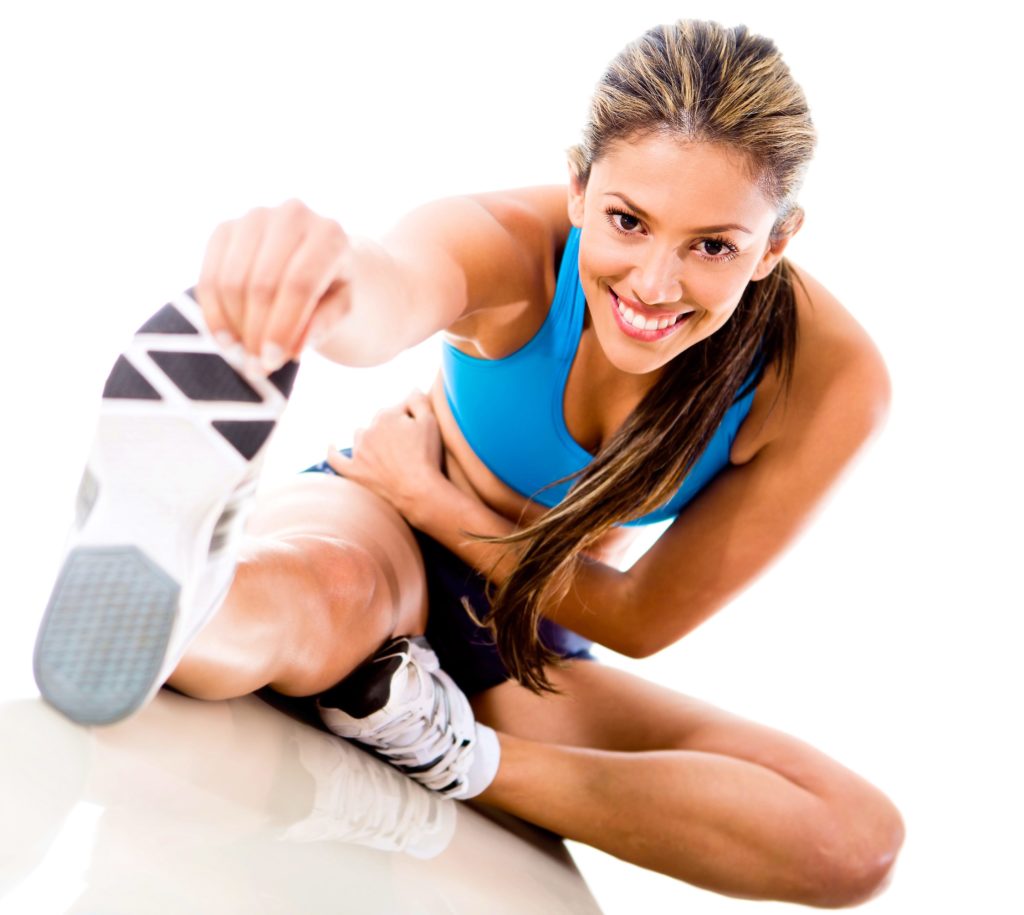 "As a triathlete and CrossFit enthusiast, I figured that pain and tightness was just part of being into athletics. Sometimes after competing I'd go for massage or chiropractic and feel better for a few hours. But when I went to Sam Adams I immediately realized he was giving me an edge over other competitors, and making me feel a whole lot better  than I could have gotten to on my own. If you're serious about your body being the best it can be, Sam Adams is the body therapist to turn to."
Michelle S.
New York City