Greetings!
My name is Sam Adams and I thank you for taking a moment to view my website.
As a Baltimore and NYC therapist with 40 years experience, I can offer you a physical therapy styled program that starts with a clinical movement test that is then used to direct the strategy and goals of the therapy session.
As the session begins, I will combine short,  myofascial manipulations with short stretches–first on the table, then as you walk and stretch.
This unique and active approach engages your core postural reflexes and is most effective in gently resolving pain while improving posture, stability and flexibility.
I never overstretch Clients or over-manipulate with uncomfortable pressures as this will only provide temporary results and does not offer the opportunity to improve core reactive movement patterns.
Additionally—but most importantly— after you leave the office, you will  receive a 6 week progressive home program of corrective exercises that were generated from the FMS testing numbers to help you maintain and sustain your therapy results by correcting any dysfunctional movement patterns.
Finally–I will also prescribe an individual series of my own exercise videos that offer additional movement ideas as well as to demonstrate hands-on therapy techniques you can use on yourself to further strengthen and reinforce your therapy goals.
I invite you to call me at 917-693-3712, and hear how with just one session, I can design you a 6 week program that is personalized, economical and can help you accomplish your specific therapy goals.
My approach can save you time and expense with either 1, 3 or 5 sessions maximum—plus, you will receive a 6 week program of core exercises generated from the Functional Movement Screen after the first session     https://youtu.be/QU-Ids73ATg
as well as my video series of my RowHouse Rehab videos https://www.youtube.com/watch?v=GIjTessQa74&t=16s
so you can continue to keep making exercise progress at home using self-manipulation that I will teach you with short stretching.
I will teach you how to perform these maneuvers in the office, then you can study the videos to reinforce your lessons and help you to continue to make progressive therapy improvements at home or anywhere.
The goal is to correct movement imbalances, so you can achieve sustainable, long term results, reducing stiffness and pain, you can exercise safely and move with greater comfort.
Call me at 917-693-3712 and let me explain how this economical approach makes it possible for you to receive fewer sessions–whether its just 1 session with a 6 week program–or 3 to 5 maximum, if necessary.
Remember, you will receive my free video collection of my RowHouse Rehab exercises that you can perform anywhere and anytime–whether at home, the office or outside– so you can maintain your session gains, improve your core functional patterning– and most importantly– start to make and add strength gains that will maintain your improved posture and flexibility increases, while reducing and elimination your physical aches, stiffness and discomforts.
Services Include:
Advanced and Active Myofascial Massage and Rolfing Therapy uses a novel and pain-free application of pressure that is applied for only a 2 second count, then the hands retreat and are repositioned, advancing in increments across the clients' entire structure. It starts first upon the therapy table while they simultaneously stretch, then clients are asked to stand, walk, stretch, extend and rotate while I again simultaneously apply the 2 second pressures. Standing and moving with two second stretches and manipulations take advantage of the the client's postural reflexes, thus strengthening the results of the session while simultaneously improving core reactive patterning and movement. When core movement is strengthened, therapy results are sustainable and progressive strength gains can be achieved with safety.
The Functional Movement Screening (FMS) is given before the first Rolfing session begins so as to offer clinical direction and a strategy to accomplish the general and specific client goals for the session.  The results generate a 6 week progressive home program of corrective exercises that improve and sustain core reactive functional movement.https://youtu.be/QU-Ids73ATg
The FMS can be also be administered as a separate test–without my physical therapy–and the 6 week progressive and corrective movement program can complement your therapy with another therapist, if you choose to work with them.
The Selective Functional Movement Assessment is given offer direction to the session and to progressively improve core movement balance if pain is present https://youtu.be/IfxkSfPSSDc
Sport Massage Therapy
Relaxing Massage Therapy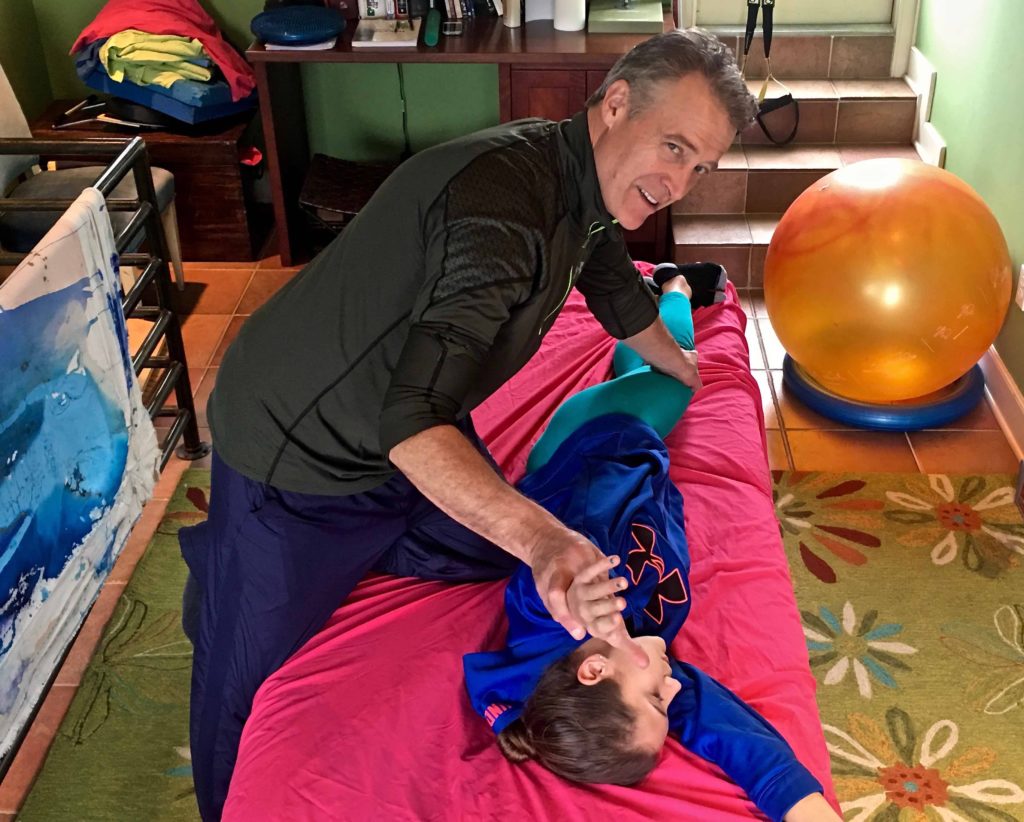 Sam Adams
Certified Advanced Rolfer
Licenced Massage Therapist
Certified FMS Practitioner
"I'd had shoulder pain for 18 months before seeing Sam. After one session there was improvement within two weeks, and within four it was gone forever. You won't find a more caring, committed or talented rolfer than Sam"
Claire Mullins
Editor in Chief, SoBo Voice Magazine
Sam Adams Rolfing Therapy with Clinical Movement Screening offers you a unique and economically effective program of hands-on myofascial Rolfing therapy that is directed by information obtained from movement assessments, then reinforced with active stretching, movement participation and custom home exercises.
The goals and strategies for each session are directed by the results of the Functional Movement Screen (FMS) and the Selective Functional Movement Assessment (SFMA). Following sessions, clients will receive a 6 week, core movement pattern corrective exercise program from the Functional Movement Screen; and home exercise movement pattern videos to help clients hold and advance therapy gains wherever they go. You'll feel more strength, mobility, flexibility, and coordination, while reducing pain, injuries and stress. With clinically directed goals and results, you will need fewer sessions – usually 3-5 – to maintain, sustain and build strength upon your therapeutic gains.
Once your therapy goals have been achieved, you can return once a month or two for just a relaxing myofascial and medical massage.
With over 40 years of experience, Sam Adams can effectively pinpoint and work to resolve physical pain, stiffness, and other balance issues. Sam Adams Rolfing is the only Rolfing and medical massage program that utilizes the renowned FMS and SFMA strategies in the Baltimore and New York area. Contact Sam via email or phone to start relieving your pain today.
Scientifically Proven Results
Reduce Pain, Straighten Posture, Move With Greater Ease, Relax & Feel Energized
Enhance Athletic Performance to achieve increased Strength with Faster Recovery
Exercise & Movement Coaching for use at home or the gym to enhance Progressive Therapy Gains
Guaranteed, Measurable Benefits using The Clinical Movement Assessments of the Functional Movement Screen and the Selective Functional Movement Assessment
Following the first Rolfing Session, clients receive a 6 week Movement Pattern Corrective Exercise Program to reinforce and sustain therapy gains from The Rolfing Session
Clients also receive personal and individualized Video Exercise Ideas that demonstrate how you can use any available areas, such as stairwells, walls, or doorways within the home, office, or gym to maintain and constantly improve Movement Patterning and Timing with improvisational 2 second pulsing and stretching Movement Routines. These employ Breath, Internal Muscular Tension, Twisting and Extension to help you to stay on top and reinforce your Therapeutic Gains.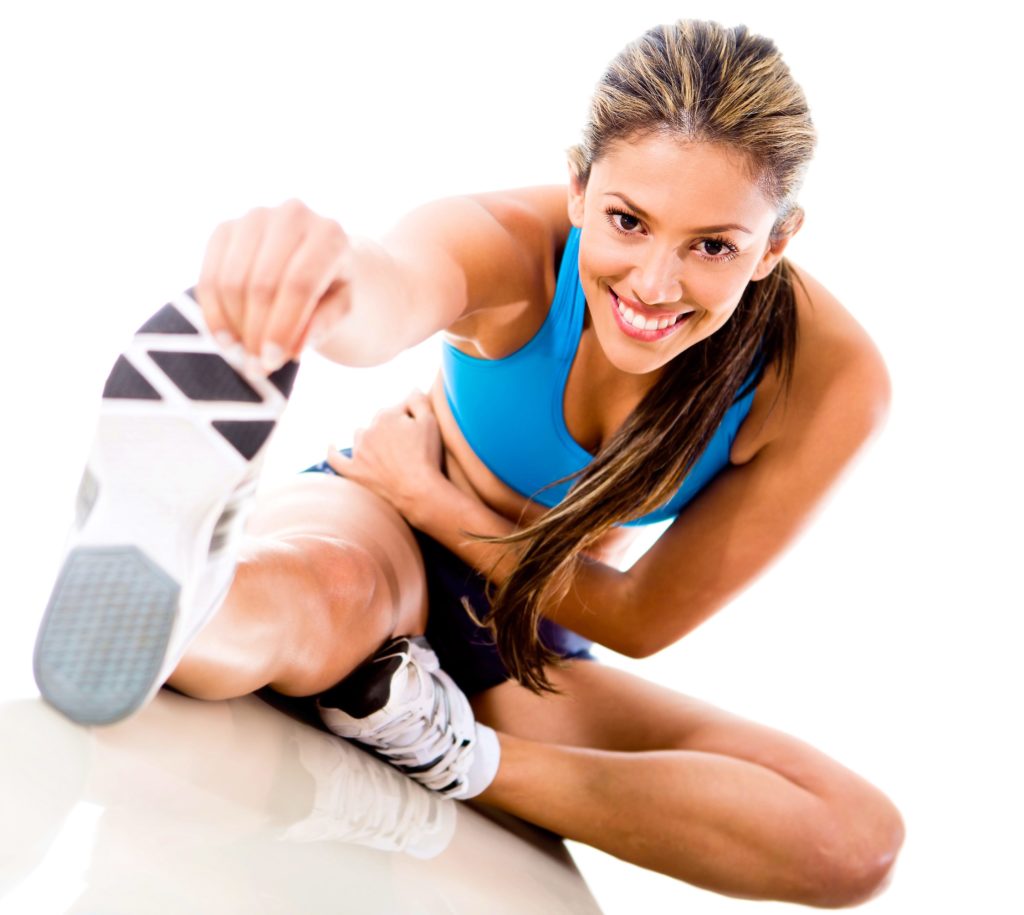 "As a triathlete and CrossFit enthusiast, I figured that pain and tightness was just part of being into athletics. Sometimes after competing I'd go for massage or chiropractic and feel better for a few hours. But when I went to Sam Adams I immediately realized he was giving me an edge over other competitors, and making me feel a whole lot better  than I could have gotten to on my own. If you're serious about your body being the best it can be, Sam Adams is the body therapist to turn to."
Michelle S.
New York City